What is The Fierce 50?  Fifty female bloggers over fifty came together to post on the fiftieth  day of the year to celebrate the creativity and adventure of the second half of our lives!
As part of The Fierce 50 campaign, each blogger was paired with another blogger to interview.  I was lucky to get matched up with the lovely Debby of the blog Fashionomics!
Debby and I have several things in common, including doing some procrastinating on this project. It wasn't because of lack of excitement! We both have such full lives and so much pulling at our time. I'm sure most of you certainly can relate!
Debby was an English teacher for awhile, so we have that in common as well.  She also worked as a model and actress in Dallas and then NYC.  About 12 years ago, Debby started her own company Fashionomics and she works as wardrobe consultant, closet organizer, and public speaker in the Dallas – Fort Worth area.
Debby has this to say about her vision for her business:
"Most of us have too many clothes and we wear the same thing over and over, only to go to our closet feeling like we have nothing to wear. Getting dressed for any occasion, and fashion in itself, should not be such a stressful experience. My goal is to edit and organize a closet in such a way that it is easy to see what you have. I want to teach my client how to put her wardrobe together so that she has many options with fewer pieces. Thus the name Fashionomics and the concept: 

'The art of systemizing your wardrobe'

. When I chose the name … little did I know that it would be even more important today to economize and carefully budget for a wardrobe. I like to work around my client's personal style and taste."
Along with running her own business, she also still models and acts in commercials.  At the urging of a friend, she started her blog, Fashionomics, and year and a half ago and that has become a new project she enjoys.
It's obvious that along with fashion, Debby is passionate about her family.  She is married to a financial consultant and together they have a blended family of 5 grown children.  Debby states that having them all together for a big family Christmas or family vacation is one of her main joys in life. She's looking forward to her upcoming role as grandma as well!
Debby's favorite motto is "Trust in The Lord with all your heart and lean not on your own understanding. 
 In all your ways acknowledge Him and He will make your paths straight." Proverbs 3:5&6. Her faith is an important part of her life.
\
Debby  minored in French and speaks broken Spanish, but she would love to improve her skills and be fluent in both.  She is motivated by her love of language and her passion for traveling.
Debby has a classic and elegant sense of style. Her fashion icons include Audrey Hepburn, Jackie Kennedy, Kate Middleton, and Victoria Beckham.  If she had to choose one designer to wear all time, she would choose Victoria Beckham because he loves her flattering, timeless designs.
It was such a pleasure to connect with another over 50 style blogger! I'm looking forward to following Debby's style journey on Fashionomics!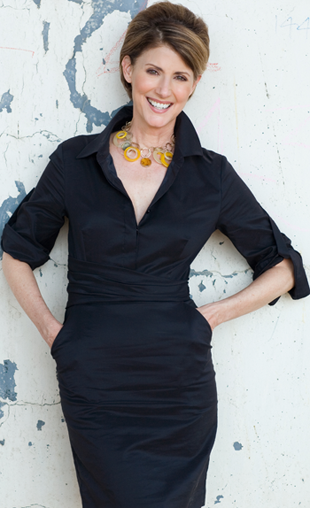 Have fun checking out all the other fabulous women who are part of #thefierce50!
"We are a Sisterhood and a Voice … Confident and Empowered …
50 and Fierce!"
Some of the ladies are participating in a Instagram Loop Giveaway. You can check it out here!
…
And a note to my regular readers … remember I'm taking a week off from the blog, but let's keep in touch on Instagram!  Meet me back here next week for vacation outfits and stories!
OXOX
Dawn Lucy